Faculty:

Vicki Steine

Duration:

5 Hours 45 Minutes

Format:

Audio and Video

Copyright:

Nov 10, 2017
Description
The Mind-Body Connection: Functional Nutrition and Mental Health
Food is the fuel that our brains and bodies run on and unfortunately, many clients do not make the connection between skipping meals or eating poorly and their mood swings, brain fog, lack of energy, procrastination, or inability to focus. Additionally, many clients are looking for alternatives to medication or at least a way to modify how much medication they take.
Explore how physical health impacts brain and behavior, and how integrative and functional medicine applies to psychotherapy and clinical practice. Learn simple steps to uncover nutritional deficiencies, evaluate the impact of medication, and how to implement lifestyle changes for the most powerful ways to leverage time with clients to improve clinical outcomes.
Thinking about expanding your knowledge of nutrition and integrative medicine as it relates to your client's mental health? Certification as a Certified Mental Health Integrative Medicine Professional (CMHIMP) through Evergreen Certifications lets colleagues, employers, and clients know that you've invested the extra time and effort necessary to understand the complexities and intersections of mental health and nutrition. Visit www.evergreencertifications.com/CMHIMP to learn more!
Handouts
| | | | |
| --- | --- | --- | --- |
| | Manual – The Power of Nutrition & Integrative Interventions in Mental Health (13.70 MB) | | Available after Purchase |
Outline
NUTRITION FOR MENTAL HEALTH: NOT A NEW IDEA
What is Functional and Integrative Medicine?
The Pioneers of Nutrition and Mental Health
Factors that impact mental health
MENTAL HEALTH DISORDERS AND NUTRITION
Mental health disorders

ADHD
Anxiety
Depression
OCD
Tourette's syndrome

Physical health issues

Hypoglycemia
Food sensitivities
Candida (yeast)
Thyroid
Vitamin deficiencies
Adrenal fatigue
The GUT-BRAIN-MICROBIOME AXIS
Anatomy of the brain and the gut
Recent research on the microbiome and its impact on brain health
How the gut, the brain, and the microbiome affect behavior
WHAT SYMPTOMS FROM NUTRIENT DEFICIENCIES ARE YOU TRYING TO TREAT WITH PSYCHOTHERAPY?
The Standard American Diet: impact on brain health
Common nutritional deficiencies:  

Accompanying behaviors
Possible misdiagnosis

Foods that may improve clinical outcomes
INTEGRATE INTERVENTIONS
Awareness of deficiencies caused by medication
Promoting brain health
Sleep interventions
Supporting gut health
Stress reduction techniques
EVAULATE YOUR CLIENT
5 simple evaluation questions
5 steps to empower your client and improve healing
TIPS FOR CASE MANAGEMENT
Professionals to have on your multi-disciplinary team
When to refer
Who to refer to
Lab work 
Faculty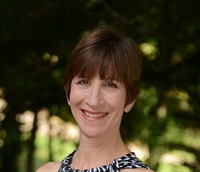 Your Healthy Structure
---
Vicki Steine, DSC, LCSW, has been a social worker for 18 years, working in both inpatient and outpatient settings, and works with children and adults with ADHD, anxiety, depression, and Tourettes' syndrome in her private practice in the Atlanta area. Dr. Steine received her Master's in social work from the University of Georgia and her Doctorate of Science in holistic nutrition from Hawthorn University. She is Board Certified in Holistic Nutrition through the National Association of Nutrition Professionals, a Nutrition Certified Practitioner through the Integrated and Functional Nutrition Academy, and is a member of the National Association of Social Workers.
Dr. Steine enjoys combining her skills as a social worker and nutrition educator to help her clients who struggle with staying organized, keeping focused at work or school, and overcoming the anxiety and depression that often prevents them from fully living their lives. She integrates nutrition, mind-body exercises, and traditional psychotherapy methods, like Cognitive Behavior Therapy, to help her clients get on with living their lives optimally.
She has spoken at many conferences and delivered workshops providing education to professionals and lay people alike on the benefits of nutrition and improving mental health. Dr. Steine has had personal success using a holistic approach, including nutrition and supplements, to recover from a near death boating accident and debilitating depression. 
Speaker Disclosures:
Financial: Vicki Steine maintains a private practice. She receives a speaking honorarium from PESI, Inc.
Non-financial: Vicki Steine is a member of the National Association of Social Workers; the National Association of Nutrition Practitioners; and the Southeastern Brainspotting Institute. She indicates she has a bias toward functional and integrative medicine in treating long term health care/issues.
---
Source: https://catalog.pesi.com//item/the-power-nutrition-integrative-interventions-mental-health-34471