Faculty:

Richard C. Schwartz

Duration:

1 Hour 2 Minutes

Format:

Audio and Video

Copyright:

Jun 04, 2020
Description
Teach clients to stop dreading and avoiding their anxiety! Learn from Richard Schwartz, PhD, the founder of this model that is being embraced worldwide as a cornerstone treatment for therapists. Dr. Schwartz will show you that your client's anxiety is to be comforted – not dreaded or avoided.
The Internal Family Systems (IFS) model offers a way to help clients separate from their anxious parts and then love and comfort them. In doing so, clients can also learn where those parts are stuck in the past and retrieve them from those scary times and unload the fear they carry. This is a scary present but it's also an opportunity to help many clients do some deep healing.
Outline
Multiplicity & the Self  
Evolution of the IFS approach  
Multiplicity of the mind  
Stumbling on to the self  
Internal Family System (IFS) For Anxiety  
Protector parts and exiles  
IFS technique:  

Honoring protectors  
Dealing with the overwhelm  
Witness and retrieve exiles  
Unburden beliefs and emotion that lead to dread and avoidance  
Faculty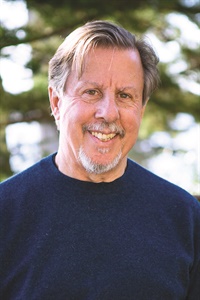 Owner
The Center for Self Leadership
---
Richard Schwartz, Ph.D., earned his Ph.D. in marriage and family therapy from Purdue University, after which he began a long association with the Institute for Juvenile Research at the University of Illinois at Chicago, and more recently at The Family Institute at Northwestern University, attaining the status of associate professor at both institutions. He is co-author, with Michael Nichols, of Family Therapy: Concepts and Methods, the most widely used family therapy text in the United States.
Dr. Schwartz developed Internal Family Systems in response to clients' descriptions of experiencing various parts – many extreme – within themselves. He noticed that when these parts felt safe and had their concerns addressed, they were less disruptive and would accede to the wise leadership of what Dr. Schwartz came to call the "Self." In developing IFS, he recognized that, as in systemic family theory, parts take on characteristic roles that help define the inner world of the clients. The coordinating Self, which embodies qualities of confidence, openness, and compassion, acts as a center around which the various parts constellate. Because IFS locates the source of healing within the client, the therapist is freed to focus on guiding the client's access to his or her true Self and supporting the client in harnessing its wisdom. This approach makes IFS a non-pathologizing, hopeful framework within which to practice psychotherapy. It provides an alternative understanding of psychic functioning and healing that allows for innovative techniques in relieving clients symptoms and suffering.
In 2000, Richard Schwartz founded The Center for Self Leadership in Oak Park, Illinois. Dr. Schwartz is a featured speaker for many national psychotherapy organizations and a fellow of the American Association for Marriage and Family Therapy, and he serves on the editorial boards of four professional journals. He has published four books and over 50 articles about IFS. His books include Internal Family Systems Skills Training Manual (with Frank Anderson, M.D. and Martha Sweezy, Ph.D) (PESI, 2017), Internal Family Systems Therapy (Guilford Press, 1997), Introduction to the Internal Family Systems Model (Tarcher, 2001), and The Mosaic Mind (with Regina Goulding) (Trailheads, 2003), as well as Metaframeworks (with Doug Breunlin and Betty Karrer) (Jossey-Bass, 1997). Dr. Schwartz lives and practices in Brookline, MA and is on the faculty of the Department of Psychiatry, Harvard School of Medicine.
Speaker Disclosures:
Financial: Richard Schwartz is the Founder of The Center for Self Leadership. He receives a speaking honorarium from PESI, Inc.
Non-financial: Richard Schwartz is a Fellow and member of the American Association for Marital and Family Therapy.
---
Source: https://catalog.pesi.com//item/stop-dread-avoidance-anxiety-apply-ifs-techniques-anxiety-61713