Faculty:

Patrick Carnes

Duration:

2 Hours 28 Minutes

Format:

Audio and Video

Copyright:

Sep 16, 2020
Description
With the emerging knowledge of the nature of addiction and compulsion in their many forms, evidence from many quarters is foreshadowing our next great epidemic. Already addiction ranks as our number one public health problem dramatically outdistancing in financial costs compared to other illnesses such as cancer and diabetes. Unfortunately, deep public prejudice against mental health and addiction professionals as inept or even fraudulent is a steep barrier to the changes we need to make.
The good news is that other countries have pioneered models for changing cultural attitudes. Further, catalytic combinations from genetics, trauma research, neuroscience, emotional regulation, and addiction treatment have cleared a path of hope via effective, core strategies that all clinicians and their patients can access. The real questions are, do we have the resolve and do we have time?
Outline
Understanding the field of trauma and addiction treatment
The connection between compulsions and addictions
Resilience-based strategies  
Faculty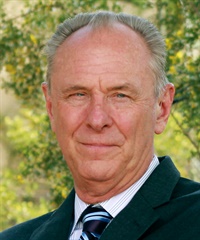 ---
Patrick Carnes, Ph.D., CAS, is a nationally known speaker on sex addiction and recovery issues. He is author of Out of the Shadows: Understanding Sexual Addiction, Contrary to Love: Helping the Sexual Addict, The Betrayal Bond: Breaking Free of Exploitive Relationships, Open Hearts, Facing the Shadow, In the Shadows of the Net, and The Clinical Management of Sex Addiction. Carnes is currently the Executive Director of the Gentle Path program at Pine Grove Behavioral Center in Hattiesburg, Mississippi. He is the primary architect of Gentle Path treatment programs for the treatment of sexual and addictive disorders. He also pioneered the founding of the Certified Sex Addiction Therapist program. Carines was awarded the distinguished Lifetime Achievement Award of the Society for the Advancement of Sexual Health (SASH). Each year, SASH (formerly known as NCSA/C) bestows a "Carnes Award" to deserving researchers and clinicians who have made outstanding contributions to the field of sexual medicine.
---
Source: https://catalog.pesi.com//item/the-gathering-storm-addiction-toxic-stressors-drive-them-67080