Topic Areas:

Mandated CE

Category:

History Taking & Physical Exam

Faculty:

Nona Djavid, DC

Duration:

2 Hours
Description
The CalChiro Orange County District presents "Effective Consult, Exam, and History"
In this course Dr Nona will go over the effectiveness of communication and patient education in consultation, exam, and history. Patient's awareness of their health conditions is the starting point for them choosing chiropractic as a modality and solution to their pain as well as overall health.
Consultation & Patient Education:
Intentional Listening & Effective Communication of Chiropractic
Creating Value & Establishing a Solid Patient Educational Patient
Effective Patient Education
Exam & History:
Faculty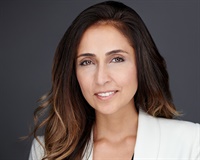 ---
Dr. Nona Djavid is an author, speaker, coach, and visionary. She established her practice in Newport Beach, California shortly after graduating from Life Chiropractic College West. Her exceptional understanding of communication, business processes, systems, and viral marketing principles propelled her practice into the million-dollar mark within a few short years.
After the successful growth of her practice, Dr. Nona founded the Part Time Million Dollar Cash Practice, a system that helps other like-minded chiropractors tap into their own chiropractic conviction, and create systems that are aligned with their unique strengths.
Aside from coaching, Dr. Nona Djavid spends her free time with her family, and traveling the country to speak at chiropractic colleges and seminars, as well as appears as a guest on podcasts and radio shows. She is currently working on a TEDx talk focusing on home birth and informed consent.
---
Source: https://calchiro.ce21.com//item/effective-consult-exam-history-66086