Faculty:

Jennifer Sweeton

Duration:

12 Hours 23 Minutes

Format:

Audio and Video

Copyright:

Sep 27, 2018
Description
The latest findings from neuroscience have given us incredible insights into the workings of the brain and its connection to our psychological and physical well-being. Yet in-depth studies on the brain can be difficult for mental health clinicians to interpret -names like "Subgenual anterior cingulate cortex" mean very little to most of us.
And you face a bigger obstacle than terminology. How do you overcome the challenge of applying complicated scientific and biological information to your clinical practice? How does neuroscience help you when you're face-to-face with clients working on stress, depression, addiction and the other problems they face each day?
This recording will connect critical concepts from science and biology to your clinical work with anxiety, depression, chronic pain, substance abuse and trauma.
Better still, you'll go beyond the biological mechanisms that underlie various disorders with detailed instruction on actual treatment strategies you can use with your clients. Through case studies, experiential exercises, and brief lectures you'll learn to individualize interventions based in Mindfulness Based Cognitive Therapy, Attachment, and Somatic Psychologies and apply them to the treatment of mood disorders, trauma, addictions, and more.
Better still, you'll have the opportunity to practice the application of what you've learned under the skilled supervision of our instructor, and take home detailed handouts allowing their immediate incorporation into your clinical work.
Cut through the baffling research and inaccessible jargon, and discover how understanding neuroscience can change the way you view and work with your clients!
Handouts
| | | | |
| --- | --- | --- | --- |
| | Manual – Neuroscience Informed Therapy (3.92 MB) | 104 Pages | Available after Purchase |
Outline
DAY 1
Understand the Brain's Reward System
Habit formation & maintenance
Why the brain doesn't always choose well

The conscious brain myth
Brain dictated actions
Impulse vs routines
Reward & habit
Coping & stress

Brain-wise change

Impulse strategies
Serotonin
Solidifying change – from neurons to brain regions
From state to trait: Brief experiences to long lasting change

Willpower

Willpower: where does it reside?
Role of exercise
Mindfulness
A brief willpower workout
The Body's Impact on the Brain: Alter Physical State to Manage Stress and Anxiety
Body-Brain-Mind Talk
The Vagal Nerve
Heart rate variability
Interoception
Build stress resiliency & emotional regulation
Breath, posture, deep relaxation
The Body-Brain-Mind connection across treatment approaches
The Brain's Impact on the Body
Chronic pain, nociceptors and neurotransmitters
Dorsolateral prefrontal lobe and the centralization of pain
The influence of stress on pain and inflammation
Pain measurement
CBT interventions to reappraise pain
Pain catastrophizing
Biofeedback
Mind-Body interventions for pain
How Relationships Change the Brain: The Neuroscience of Attachment
Neuropeptides: behavior and oxytocin
Healing through the social brain
The role of storytelling
The brain in love
Brain behavior of long-term love
Engendering secure attachment

Key brain networks
Build compassion & empathy
DAY 2
From a Depressed Brain to a Resilient Brain
How the depressed brain gets stuck

Hemispheric laterality
Cytokines & depression

The neuroscience of guilt & shame
Opposing pathways
Brain intercommunication
Gratitude – neurochemistry & practice
Neurofeedback: Research on direct communication with the brain
Trauma Treatment and the Science of Memory
Grounding
Titrating emotions with mindfulness
The fight/flight/freeze response in trauma
Executive functioning
Implicit memories

Dual awareness
Brain savvy narratives

Breath/Movement/Awareness
The treatment of shame in trauma
The Addicted Brain: Clinical Implications of the Neuroscience of Craving
The role of the reward center
The neuroscience of craving

Mindfulness & movement based supports
Identifying false sanctuaries & underlying beliefs

Dual awareness
Overcome conflict and risk avoidance
The Aging Brain
Brain changes across the lifespan
Memory improvement strategies
Buffering from Alzheimer's Disease
Is Mindfulness a neuroprotective approach?
Nutrition & the Brain: We Are What We Eat!
Nutrition for optimal brain functioning
The brain on sugar
Nutraceuticals
Creating an interdisciplinary team
The Limitations of Neuroscientific Research and Potential Treatment Risks
fMRI imaging – blood flow vs. neuronal activity
How only looking at brain activations produces an incomplete picture
Neuroscientific studies, sample size, and validity
Animal research – directly applicable to humans?
Psychotherapeutic techniques – specific limitations and risks
Faculty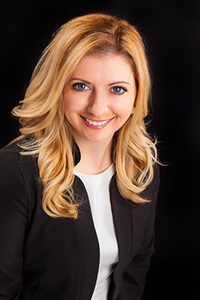 Organizational Consultant, Clinical Psychologist
Mind Works Professional Education Inc
---
Dr. Jennifer Sweeton is a licensed clinical psychologist, author, and internationally-recognized expert on trauma, anxiety, and the neuroscience of mental health. Dr. Sweeton has been practicing EMDR for nearly a decade and has treated a variety of populations using EMDR and other memory reconsolidation approaches, including combat veterans, individuals with PTSD and complex trauma, and those suffering from treatment-resistant anxiety.
She completed her doctoral training at the Stanford University School of Medicine, the Pacific Graduate School of Psychology, and the National Center for PTSD. Additionally, she holds a master's degree in affective neuroscience from Stanford University, and studied behavioral genetics at Harvard University.
Dr. Sweeton resides in the greater Kansas City area, where she owns a group private practice, Kansas City Mental Health Associates. She is a past president of the Oklahoma Psychological Association and holds adjunct faculty appointments at the University of Kansas School of Medicine. She is the president-elect of the Greater Kansas City Psychological Association. Dr. Sweeton offers psychological services to clients in Oklahoma, Kansas, and internationally, and is a sought-after trauma and neuroscience expert who has trained thousands of mental health professionals in her workshops.
Speaker Disclosures:
Financial: Jennifer Sweeton is in private practice. She has an employment relationship with the Oklahoma City VAMC. Dr. Sweeton receives a speaking honorarium from PESI, Inc.
Non-financial: Jennifer Sweeton has no relevant non-financial relationship to disclose.
---
Source: https://catalog.pesi.com//item/2day-mastery-neuroscience-informed-therapy-connect-complicated-brain-research-accessible-therapeutic-strategies-anxiety-depression-chronic-pain-substance-abuse-trauma-34823