Faculty:

Daniel J. Siegel

Duration:

6 Hours 21 Minutes

Format:

Audio and Video

Copyright:

Mar 24, 2020
Description
Join world-renowned neuropsychiatrist and New York Times bestselling author of Brainstorm and Mindsight, Dr. Daniel Siegel, in this recording on his revolutionary approach to psychotherapy.
Applying the latest brain science techniques to help your clients overcome trauma and working with their underpinning attachment disruptions is key to improving their well-being.
Drawing from his 30+ years of psychotherapy, as well as the latest research from the field of interpersonal neurobiology, you'll learn easy-to-master skills and interventions that will transform your practice and improve treatment outcomes with trauma clients.
Neural Integration – Discover the social nature of the brain and how it informs successful trauma treatment.
The Role of Implicit and Explicit memory – Learn how memory type plays into trauma resolution and overall client health.
New Insights Into the Nature of the Mind – Get the essential foundation for the how and why of effective psychotherapy.
The Three Human Experiences for Promoting Well-Being – Explore how to use the similar neural mechanics of secure attachment, mindfulness meditation and effective psychotherapy to transform the brain and attain a greater sense of well-being.
You will also greatly benefit from bringing the following back to your practice:
New Approaches to Clinical Assessment
A New Conceptual Framework for Your Clinical Practice
Don't miss your chance to see Dr. Siegel's powerful work that has been presented for His Holiness the Dalai Lama, Pope John Paul II, the King of Thailand, Google University, London's Royal Society of Arts, and TEDx.
We're sure the knowledge and clinical skills from this recording will forever change your approach to client care.
Handouts
| | | | |
| --- | --- | --- | --- |
| | Manual – Dan Siegel on Attachment, Trauma & Psychotherapy (1.54 MB) | 31 Pages | Available after Purchase |
Outline
Attachment
How attachment relationships shape the brain
Neural integration and self-regulation
Interpersonal communication and interneuronal linkages
The categories of attachment
Trauma
Developmental trauma and its impact on brain growth
Abuse, neglect, and attachment
Disorganized attachment and unsolvable fear
The biological paradox of attachment figures as a source of terror
Dissociation as a development result of trauma
Psychotherapy
The PART we play as therapists
The healing power of presence
Attunement to the sea inside
Resonance and dyadic integration
Trust and the social engagement system of the brain
Neural Integration
The framework of integration and health
Chaos and rigidity as outcomes of impaired integration
Harmony and coherence
The recursive quality of integration
Mind and Brain in Therapy
Is the mind simply "brain activity" or something more?
Using the mind to change the brain
The central role of neuroplasticity in the mechanism of therapy
The self-organizing aspect of mind in therapy
Relationships and the brain
Well-being and Resilience
Aiming for more than relief of symptoms
Integration at the heart of kindness, compassion, and creativity
The ease of well-being
Relational and neural integration at the heart of resilience and health
Faculty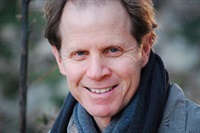 Neuropsychiatrist
Mindsight Institute
---
Dr. Siegel is a clinical professor of psychiatry at the UCLA School of Medicine and the founding co-director of the Mindful Awareness Research Center at UCLA. He is also the Executive Director of the Mindsight Institute which focuses on the development of mindsight, which teaches insight, empathy, and integration in individuals, families and communities.
Dr. Siegel received his medical degree from Harvard University and completed his postgraduate medical education at UCLA. He served as a National Institute of Mental Health Research Fellow at UCLA. Dr. Siegel serves as the founding editor for the Norton Professional Series on Interpersonal Neurobiology which contains over seventy textbooks. He has also authored several books, five of which are New York Times bestsellers: Aware: The Science and Practice of Presence, Mind: A Journey to the Heart of Being Human, Brainstorm: The Power and Purpose of the Teenage Brain, and two with Tina Payne Bryson, Ph.D: The Whole-Brain Child and No-Drama Discipline.
Dr. Siegel's ability to make complicated concepts exciting as well as easy to understand has led him to be invited to address local, national and international organizations where he speaks to groups of educators, parents, public administrators, healthcare providers, policy-makers, clergy and neuroscientists. He has been invited to lecture for the King of Thailand, Pope John Paul II, His Holiness the Dalai Lama, Google University, and TEDx. For more information about his educational programs and resources, please visit: www.DrDanSiegel.com
Speaker Disclosures:
Financial: Dr. Daniel J. Siegel is the executive director of the Mindsight Institute.  He is an author for W.W. Norton publishing and receives royalties.  He is an author for Bantam publishing and receives royalties.  He is an author for Guilford Press and receives royalties.  He is an author for Tarcher/Penguin and receives royalties.  He is an author for Random House and receives royalties.  He receives a speaking honorarium from PESI, Inc. 
Non-financial:  Dr. Daniel J Siegel is a clinical professor at UCLA School of Medicine. He does not receive compensation.
---
Source: https://catalog.pesi.com//item/dan-siegel-attachment-trauma-psychotherapy-neural-integration-resilience-wellbeing-57374