Category:

Litigation & Alternative Dispute Resolution |  Recognizing & Resolving Ethical Dilemmas |  Daniel I. Small

Faculty:

Daniel I. Small

Duration:

1 Hour

Format:

Audio and Video
Description
The ethical issues of witness preparation are not always easy, but understanding them is essential to your practice and reputation. In this practical program, Dan Small shows you how to ethically prepare effective witnesses as he explores the true nature and purpose of witness preparation, the difference between coaching and preparation, appropriate and effective preparation practices, the perjury dilemma, and more.
Preparing witnesses is essential to effective, zealous representation but, even for seasoned litigators, the ethical issues can be tough. The process itself takes you to the edge of ethical catastrophe. As a result, too many lawyers shy from the challenge and fi nd excuses to avoid extensive preparation, or limit their preparation to a standard "Witness 101" speech. Neither choice is acceptable.
Your duty is to zealously represent your client/witness. How can you fulfill that duty without intensive preparation for the unnatural and challenging witness environment?
Dan Small has addressed the ethical issues of witness preparation throughout his litigation career, in his writing, teaching, and practice. In this always highly rated program, he shows you how to prepare strong witnesses without crossing the ethical line.
Handouts
| | | | |
| --- | --- | --- | --- |
| | Ethics of Witness Prep Course Book July 2013.pdf (7.00 MB) | 66 Pages | Available after Purchase |
| | PowerPoint Slides (in note-taking format) (1.00 MB) | 22 Pages | Available after Purchase |
Faculty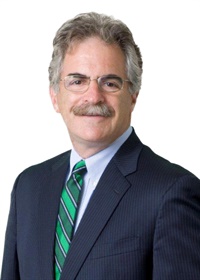 ---
Daniel I. Small
Holland & Knight LLP
Boston, Massachusetts
​
Daniel Small
Holland & McDan Small's expansive career provides the unique basis for his excellence as a teacher and author. His impressive body of work includes lawyering for the U.S. Department of Justice, work as corporate general counsel for a national healthcare management firm, and private practice with both small and large firms.
Practitioner, Author, Lecturer
He may not have seen it all, but he's seen a lot of what lawyers do — from varied and meaningful perspectives. In addition, he is a noted author for the American Bar Association (ABA), has served as Lecturer on Law at Harvard University and is a frequent television, radio and newspaper commentator on legal issues.
Dan is a partner at Holland & Knight, LLP in their Boston and Miami offices. He represents witnesses, plaintiffs an defendants in wide-ranging investigations and proceedings and in both civil and criminal litigation (including fraud, regulation, insider trading, revenue recognition and more).
Small is a member of The Florida Bar and the Massachusetts Bar. He is a 1979 graduate of Harvard Law School and a cum laude graduate of Harvard College. He was recently inducted into the honorary society Litigation Counsel of America.

Recognized Litigator
Dan is recognized for his work in defending Edwin Edwards, a legendary Louisiana political figure. And he is published in the August 2011 Massachusetts Lawyers Journal and in the January 2012 and May 2012 editions of Compliance and Ethics Professional.
---
Source: https://peg.ce21.com//item/the-ethics-witness-preparation-245533