Topic Areas:

Mandated CE

Category:

History Taking & Physical Exam

Faculty:

Shawn Steel, Esq |  Alexander C. Eisner, Esq

Duration:

1 Hour 55 Minutes

Format:

Audio and Video
Description
Presented by: CalChiro Sacramento Valley District
In this webinar you'll learn:
Physical Disabilities – Hour 1

What are the disabilities that make the loss of income, loss of living enjoyment
Assess what is the residual lifetime impact, continuing lifetime care potential
Take the proper assessment to measure the damages for the jury to understand

Brain Damage Cases – Hour 2

Brief overview of open vs. subtle cases and 21st century awareness
Learn to take a proper physical exam as MTBI is generally misdiagnosed
Take the proper history and assessment for detecting MTBI
Initial facts of possible head injuries
Objective signs
Subjective signs
Obtain additional history from close friends/relatives
Diagnosing the extent of MTBI
Your assessments direct you for the appropriate referrals, appropriate treatment
Sponsored by: Open Advantage MRI & Rawlins Law APC
Faculty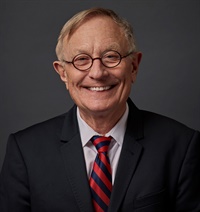 Founder
Shawn Steel Law Firm
---
Shawn Steel has practiced since 1978 creating a new field of law. By defending alternative medicine doctors, Steel developed a boutique area of law defending doctors and representing their patients in personal injury matters.
Steel has always been a champion for the underdogs. In fact, Steel's landmark case was the historical Peoples Temple of the Disciples of Christ v. The Attorney General of California, No. 746571, where he represented the majority of Los Angeles based families who were victims of the Jonestown Massacre.
Steel has since authored over 40 articles and chapters in books, regarding personal injury and alternative medicine law. He is a frequent lecturer for doctors re-licensing credit throughout California. Steel has been teaching Ethics and Jurisprudence to doctors in training at Cleveland Chiropractic College since 1991. Governor Pete Wilson appointed Steel to serve on the California Acupuncture Board, where he served for 7 years. His colleagues elected Steel as Chairman of that Board for two years in a row. Steel has testified to the legislature, regarding changing laws impacting patient rights.
---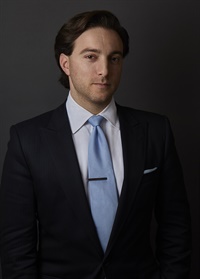 Director, Litigation Department
Shawn Steel Law Firm
---
Alexander Eisner is an attorney at Shawn Steel Law Firm and the head of the litigation department. He is a Personal Injury attorney serving communities throughout California. He also handles wrongful termination, contract dispute, and business litigation cases at the district and federal level.
Prior to joining Shawn Steel, Alexander was a litigator at Hitzke & Ferran, LLP where he ran their litigation department from 2015-2017, and prior to that Alexander handled medical malpractice defense cases for Bonne, Bridges, Muller, O'Keefe, and Nichols. From 2008-2011 Alexander worked for the US Department of State as a Program Analyst and from 2011-2014 as a Certified Law Clerk for the LA District Attorney's Office for the Sex Crimes Division, Major Crimes, and Preliminary Hearings unit. During that time he second chaired 2 trials to conviction and conducted 3 preliminary hearings, all of which were held to answer. Alex was admitted to the California Bar in December of 2014 and is licensed to practice before all Courts of the State of California, as well as the United States District Court for the Central and Northern Districts of California. Alex is a member of The Orange County Bar Association and the Young Lawyers Division therein.
Alexander graduated The George Washington University in 2011 Magna Cum Laude with Departmental Honors and more recently from Loyola Law School in May, 2014 with an emphasis in criminal justice, concentration honors. While at George Washington University, Alexander earned an academic merit-based scholarship all 3.5 years and also founded a Make-A-Wish Foundation collegiate chapter. He is a graduate of the Hobbs Trial Advocacy Program and recipient of the First Honors Award therein.
In his spare time, Alexander founded and currently serves as the CEO for The CTCN Foundation, a non-profit organization that raises money for special needs children at the high school level.
---
Source: https://calchiro.ce21.com//item/physical-disability-brain-damage-76297