Topic Areas:

General CE

Category:

X-Ray

Faculty:

Sana Khan, MD, PhD

Duration:

2 Hours 27 Minutes

Format:

Audio and Video
Description
CalChiro LA Metro District Presents: "Imaging and its Relevance to Your Practice"
MRI results are often a fork-in-the-road not only in clinical decision making but also in the direction of litigation in med-legal cases. It is a simple, yet fundamental observation that many human musculoskeletal conditions are impacted by gravity, and that many patients experience signs and symptoms in weight bearing positions even when they do not in the recumbent one. Thus, recumbent imaging alone may not demonstrate the full degree of pathology, due to muscle and ligament relaxation and in the case of the spine, disc retraction. Conventional magnetic resonance imaging systems are limited to acquiring scans with patients in the recumbent position (r-MRI).
The Positional Weight-Bearing MRI (pwb-MRI) system allows upright, angled (slanted) and recumbent imaging, replicating partial or full weight bearing conditions. It also allows kinetic maneuvers of the patient's whole body or any body part. Our service enables imaging of the relevant body part in any position of normal everyday stress, across the limits of normal range of motion. Even more importantly, imaging is performed in the specific position of the patient's clinical symptomatology.
Several published scientific studies and reviews have validated that radiologically occult but clinically relevant weight bearing and/or motion dependent disease can be better demonstrated on pwb-MRI compared to conventional MRI. These studies have imaged the spine in a close-to-physiological state, either by using external axial loading or better still, by imaging with flexion-extension, in the erect position using pwb-MRI. The literature indicates that Positional Weight-Bearing MRI provides a more sensitive evaluation of spinal pathology. This in turn may provide the referring physician with a more relevant diagnosis, especially in cases where the pain is worse in a sitting or standing position.
This program has been approved for 2.5 General & X-Ray CE hours by the CA Board of Chiropractic Examiners: CA-A-20-06-05007.
Handouts
| | | | |
| --- | --- | --- | --- |
| | Imaging and its Relevance to Your Practice Slides (82.16 MB) | | Available after Purchase |
| | TBI Rivermead Research Article (0.94 MB) | | Available after Purchase |
| | TBI ACE ICD10 (0.17 MB) | | Available after Purchase |
| | TBI Rivermead Questionnaire (0.02 MB) | | Available after Purchase |
Faculty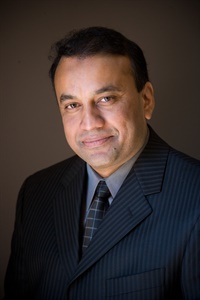 Expert MRI
---
Dr. Sana Khan is an accomplished radiologist, researcher, teacher and entrepreneur. He attended medical school at UCLA and graduated as a Dean's Scholar with M.D. and Ph.D. degrees in Anatomy and Clinical Neurophysiology. He was the first radiologist in the U.S. with the Stand-Up Weight-Bearing MRI and has contributed significantly to the advancement of this technology. He is a nationally renowned scientist conducting on-going research with the Departments of Orthopedic Surgery at UCLA, USC, City of Hope Cancer Hospital, UC San Diego and the US Department of Defense. Having published and contributed to over a hundred research papers, Dr. Khan is a prolific lecturer at conferences nationally and internationally. Dr. Khan also brings extensive expertise in the medical-legal aspect of imaging Musculoskeletal and Traumatic Brain Injuries. His "MedSchool for Attorneys" Zoominars regularly attract a thousand plus attendees.
Dr. Khan has received numerous awards for his medical accomplishments such as U.S. Congressional Medal of Distinction, 2008 for Advancement of Medical Science (Radiology) and in 2013 induction into the prestigious President's Circle of the Radiological Society of North America for contribution to research in Radiology.
In addition to his academic and research accomplishments, Dr. Khan is also a serial entrepreneur having built diagnostic centers nationally and garnered such awards as "Ernst & Young Entrepreneur of the Year, 2008 Finalist in California" and "Keys to the City of Houston from Mayor Bill White, for financial and academic contributions to the city.
Dr. Khan resides in Orange County, California with his wife Safura and 4 children.
---
Source: https://calchiro.ce21.com//item/imaging-relevance-practice-64141