Speakers:

Dr. Mario P Fucinari, DC CPCO, APMP, MCS-P

Duration:

1 Hour

Format:

Audio and Video
Description
Billing and Documentation of therapeutic procedures have come under scrutiny by carriers such as BCBS. Learn the proper methods to document the rationale of the therapeutic procedures and how to properly bill for their reimbursement. All the pieces must fit; documentation, medical necessity, modifiers, and the proper utilization of diagnosis and CPT codes. Dr. Fucinari is a member of the Carrier Advisory Committee for Medicare, a Certified Professional Compliance Officer (CPCO), Certified Medical Compliance Specialist (MCS-P), and a Certified Chiropractic Sports Physician (CCSP®). This class is designed for everybody; doctors, staff and billers!
This course was originally presented by Dr. Mario Fucinari on May 1, 2018.
Handouts
| | | | |
| --- | --- | --- | --- |
| | Handouts (0.82 MB) | | Available after Purchase |
| | Course Synopsis – Rock Solid Documentation and Billing of Therapeutic Procedures (168.7 KB) | | Available after Purchase |
Speakers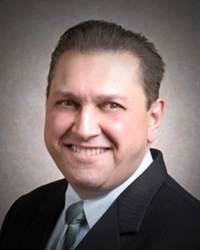 ---
Dr. Mario Fucinari has helped train doctors and staff over the last 20 years. He received his bachelor's degree from Wayne State University in Detroit and his Doctor of Chiropractic degree from Palmer College of Chiropractic in 1986. Dr. Fucinari was the recipient of the 1998 and the 2003 President's Award from the Illinois Chiropractic Society (ICS) for his work with education and training and most recently received the 2012 Chiropractor of the Year award from the ICS.
Dr. Fucinari was the first chiropractic physician to attain the Certified Medical Compliance degree. Two years later he earned his degree as a Certified Instructor for the Certified Medical Compliance Program. He is now the Chairman of the Chiropractic division of the national medical compliance program. He has produced classes and publications on HIPAA, Clinical Documentation, Medicare, and Stroke and Cervical Manipulation. He is a worldwide speaker for NCMIC, Foot Levelers, ChiroHealthUSA and several state associations and a Certified Chiropractic Sports Physician [CCSP].
---
Source: https://coloradochiropractic.ce21.com//item/rock-solid-documentation-billing-therapeutic-procedures-56525