Topic Areas:

General CE

Category:

Principles of Practice

Faculty:

Jay S. Greenstein, DC

Duration:

1 Hour 01 Minutes

Format:

Audio and Video
Description
During this on demand program a doctor will:
Identify patient sentiment for safety and convenience – strong data exists that states what patients are looking for throughout and after this pandemic. Using data and human centered design techniques to ensure you are meeting patients where they are to ensure safety and build trust is critical to care delivery.
Create a practice plan and communications strategy for patient safety – Failing to plan is planning to fail. A simple step by step plan to ensure your actions align with the values of your patients and that you have the tools and strategies to communicate effectively across all available channels.
Learn how to use technology to advance clinical interventions and improve patient outcomes – care delivery has changed forever. The use of technology to maintain connection with your patients with telehealth is significant to ensuring patients can receive critical interventions to help them get well and stay well.
Create remarkable experiences through patient engagement tools elevating patient satisfaction to new levels – At the end of the day, we know the best practices combine outstanding evidence-based clinical care with remarkable engagement and experiences. Learn how to meet patients where they are and drive the patient satisfaction leg of the triple aim trifecta.
Set up your vision for the future – Discussion about lessons learned, and how to be proactive and prepare for the next social tragedy will be imperative to survive future challenges. Visionary leaders build contingency plans for safety and care delivery. We will close out this webinar to help you create that plan for sustainability.
Faculty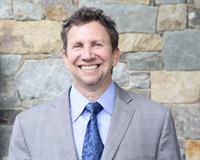 KaizoHealth
---
Dr. Jay Greenstein has been in practice for 27 years and is the CEO of a multi-location, multi-division, multi-million dollar set of companies. The Kaizo Health companies consists of 3 divisions, a multilocation chiropractic rehabilitation and wellness practice, a multi-location personal training business, and a 501-c3 Clinical Research Institute. Dr. Greenstein is also the CEO of Kaizenovate, a technology and consulting firm that helps Doctor of Chiropractic grow their practices through technology. His companies have been on the Inc. 500 list multiple times. He is the past Chairman for the Clinical Compass, and the Federation of International Chiropractic Chairman of the Sport's World Olympians Scholarship Program. Dr. Greenstein is a sought-after international speaker and consultant, teaching clinical guidelines, leadership, and the business management. He sits on multiple advisory boards in healthcare and technology.
---
Source: https://calchiro.ce21.com//item/postcovid-deliver-evolving-patient-expectations-72829