Practice Area:

Practice Management / Technology |  Ethics

Format:

Audio and Video
Description
The ABA and Hazelden Betty Ford Foundation's (ABA/HBFF) groundbreaking 2016 study confirmed devastatingly high rates of both mental health concerns and substance abuse amongst lawyers. For example, between 21-36% of attorneys qualify as problem drinkers—3-5x higher than the general population. Moreover, 25-30% of attorney disciplinary matters, 60% of all malpractice claims, and 85% of all trust-fund violation cases were caused by a lawyer's substance-use disorder issues.
Even though the problem is pervasive in the legal community, most lawyers aren't equipped to seek help if in distress or to have sensitive conversations with those who need help. In fact, the ABA/HBFF's 2016 study indicated that 93% of attorneys did not receive help for alcohol or other drug abuse. As we struggle to cope with life in post-COVID-19 world, lawyers are particularly vulnerable to worsened mental health and substance abuse issues.
In this eye-opening program, veteran attorney Cindy Sharp will share her struggles with alcohol, reveal how she got sober, and how she has remained alcohol free for over 11 years. Attorney and certified meditation instructor Becky Howlett will share her perspectives on the issues and provide practical tips for reducing stress and anxiety in your professional practice and personal life.
In this timely program, you will learn:
What is a Highly Functioning Alcoholic Attorney (HFAA)

Why we must eliminate the stigma surrounding substance use disorder

How to detect the warning signs of impairment

Ethical rules to consider: MRPC 1.1 – Competence and MRPC 1.3 – Diligence

Ethical duties of the law partner of an impaired attorney

Treatment options and other resources to consider

Mindfulness as a tool for resilience, stress release, and relapse prevention
Materials
| | | | |
| --- | --- | --- | --- |
| | Combatting Substance Use Disorder (3.5 MB) | 29 Pages | Available after Purchase |
Faculty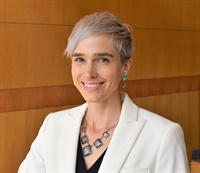 Legal Burnout Solution
---
Becky Howlett is an attorney, consultant, and educator dedicated to facilitating positive relationships with others and ourselves. After graduating from KU Law cum laude with a Tribal Lawyers Certificate in 2014, Becky focused her career on Indian Country advocacy, developing an expertise in federal Indian law and policy and tribal law. After experiencing burnout early on in her legal career, Becky felt compelled to do an in-depth study of meditation techniques and share these practices with others. In spring 2020, she co-founded legalburnout.com with the mission of empowering others to effectively manage their stress by promoting mindfulness practices in the legal field.
---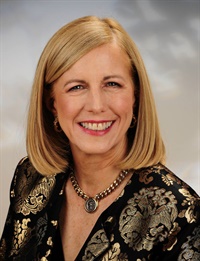 Director of Attorney Development
The Sharper Lawyer
---
Veteran Attorney Cynthia Sharp works with motivated lawyers seeking to build sustainable law practices. After building and selling her boutique firm which she ran for over a quarter of a century, she embarked on a professional speaking and consulting career. For the past 10 years, she has dedicated herself to sharing practice building strategies and processes with solo and small firm attorneys throughout North America. In recognition of her contributions to the profession, the ABA GPSolo Division named her Trainer of the Year.
As Director of Attorney Development, Cindy has established an international presence as an author and speaker on the topics of law firm branding and marketing strategies. She also shares practice management techniques with an emphasis on ethical implications – lecturing extensively to law firms, bar associations and other legal organizations.
She can be reached via email at [email protected].
---
Source: https://mobar.ce21.com//item/cheers-mindful-year-overcome-substance-abuse-disorder-avoid-legal-ethics-issues-386176