Topic Areas:

Non CE

Category:

Loans & Taxes

Faculty:

Anthony Ferra |  Adam Shapiro |  Genevieve Bronson

Duration:

51 Minutes

Format:

Audio and Video
Description
Senior Tutor Tony Ferra, Outreach Director Adam Shapiro and Loan Processor Genevieve Bronson will cover all the basics and uncover the secrets to freeing yourself from debt and reclaiming your financial sovereignty. Since 2014, Student Loan Tutor has helped over 1600 highly-educated professionals (like you!) save significant sums of money and avoid the mistakes that may lead to spiraling debt and lost dreams. They are BBB Accredited with an A+ Rating!
In this 30-minute presentation they'll help you navigate the complex world of student loans and demonstrate the savings potentials of Income Driven Repayment plans, while taking advantage of loan forgiveness opportunities. They will also update you on the CARES Act and discuss sticky topics like deferment, forbearance, capitalized interest and tax implications. After the talk, they will open up a live Q&A session to the audience, answering your specific concerns.
Coming away, you will know exactly what you need to do to minimize monthly payments and maximize your wealth.
So many healthcare professionals are saddled with student loan debt throughout their careers and the very programs designed to help often cause more harm than good. As Student Loan Tutor approaches 2000 success stories, they are confident they can help you too.
Student Loan Tutor (www.studentloantutor.com) offers a free 15-minute evaluation phone call to determine if they can help. Thereafter you'll schedule an hour-long strategy session with one of their tutors and may choose to enroll in their annual loan management services.
Handouts
| | | | |
| --- | --- | --- | --- |
| | Freeing yourself from Student Loan Debt (1.62 MB) | | Available after Purchase |
Faculty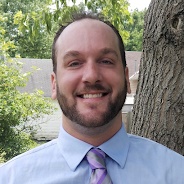 Senior Tutor
Student Loan Tutor
---
Anthony "Tony" Ferra, a US Navy Veteran, has been with Student Loan Tutor since its founding in 2014 and heads our tutoring department, which under his tenure has served over 1600 clients and manages over $300 million dollars. Tony resides in Minnesota is an avid fisherman and dedicated husband and father.
---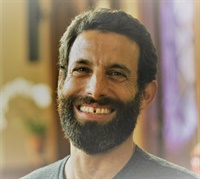 Outreach Director
Student Loan Tutor
---
Adam Shapiro directs outreach efforts for Student Loan Tutor (www.studentloantutor.com) working with many state and national associations, as well as affiliated organizations serving highly skilled health and service professionals. He's a graduate of the University of Vermont's Keller School of Business School and currently resides among the redwoods in northern California with his wife and two kids.
---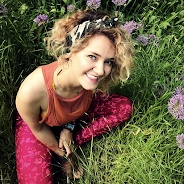 Loan Processor
Student Loan Tutor
---
Source: https://calchiro.ce21.com//item/free-student-loan-debt-63087