Practice Area:

New Attorney |  Traffic, DUI/DWI

Format:

Audio and Video
Description
It's just a DWI, right?! Not so fast. DWI law is a complicated and one of the most misunderstood areas of law, involving administrative, civil, criminal, and appellate components. John Eccher joins us for a crash course for the general practitioner on navigating these complicated waters, including ways to effectively and efficiently represent clients to both achieve favorable results and uphold ethical obligations in DWI cases.
Speaker: John M. Eccher, Eccher Law Group, St. Louis
Faculty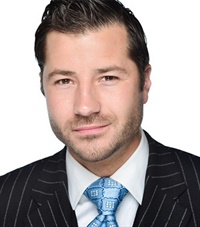 Eccher Law Group
---
John M. Eccher is a trial attorney at the Eccher Law Group. Mr. Eccher devotes a large amount of his practice to protecting the rights of employees in various capacities, including prosecution of discrimination/retaliation/other employment-related claims, severance negotiations, etc. Mr. Eccher's judgments/settlement in such cases total in excess of $10,000,000.00.
---
Source: https://mobar.ce21.com//item/2021-handling-dwi-case-400964